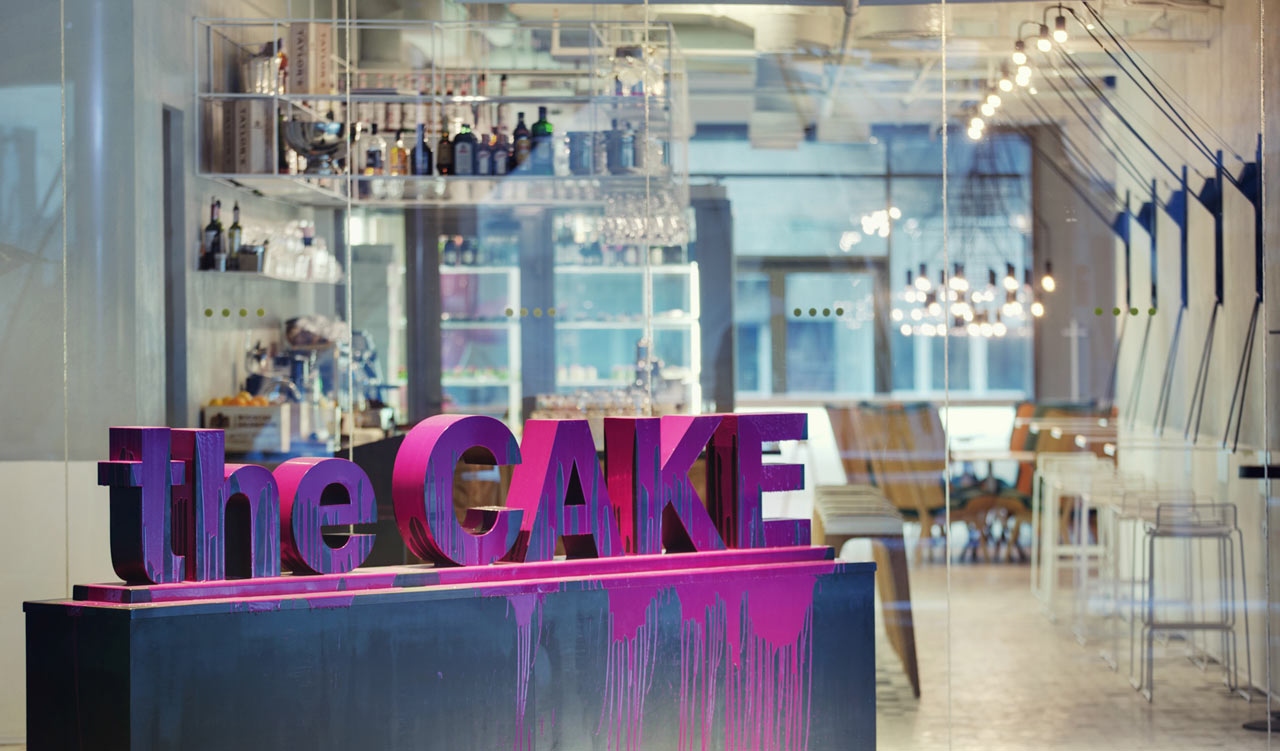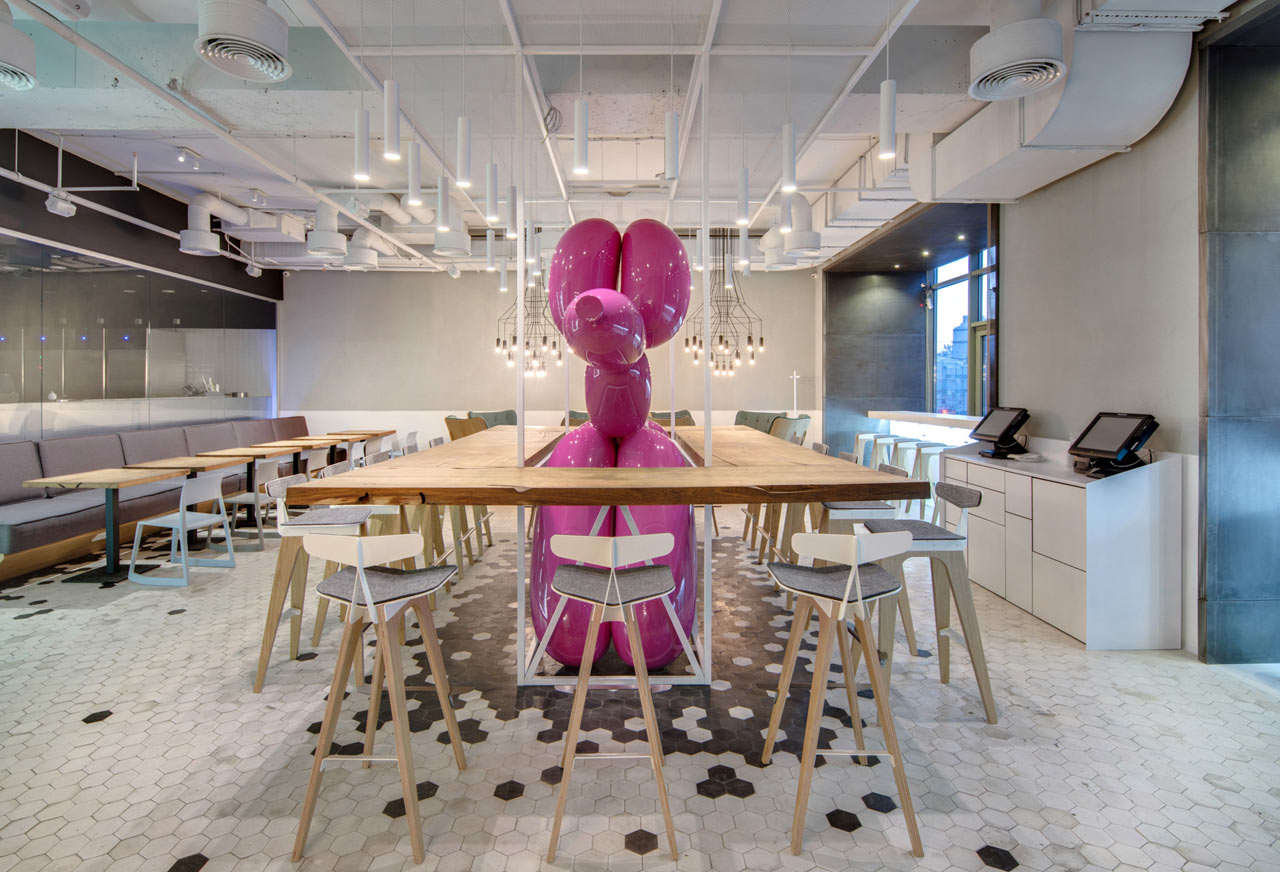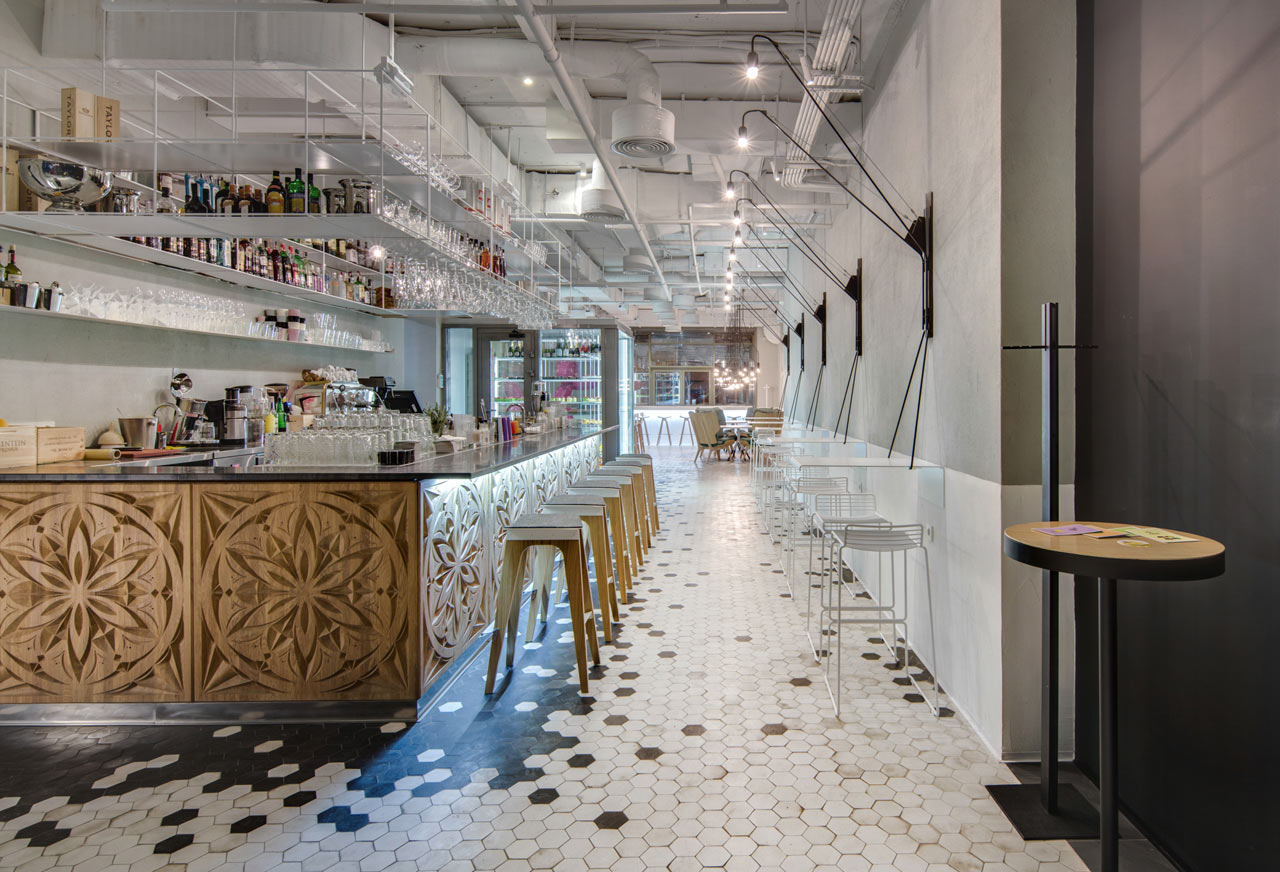 THE CAKE: A New, Modern Pastry Shop in Kiev
What do you do when you want to serve delicious modern pastries and need a place to do it in? You hire 2B.GROUP to design a ridiculously cool restaurant space – that's what! Located in Kiev, Ukraine, THE CAKE is a fairly neutral modern backdrop to some colorful swag and yummy eats that make up the brand-new restaurant.
With handcrafted elements included in the design, the diverse interior comes together with the help of modern furnishings, like the seating and the giant pink balloon dog in the center.
CATEGORY: Design, Experiential, Texture
CREDIT: Photos by Andrey Bezuglov and Slava Balbek