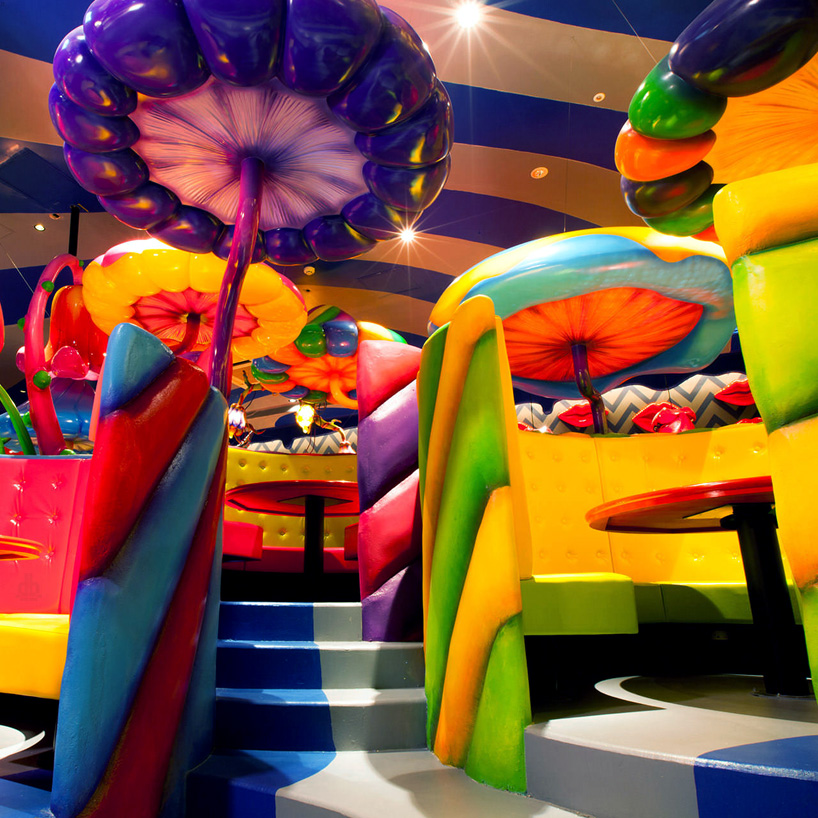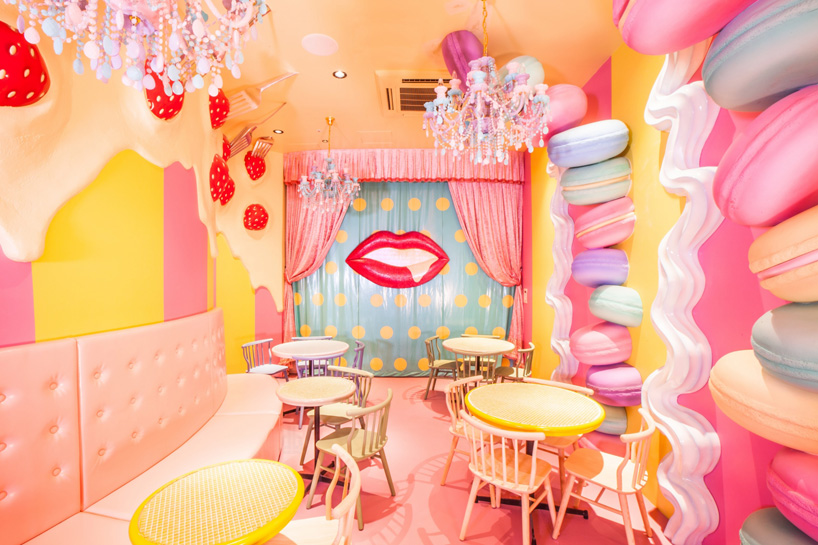 Sebastian Masuda brings chromatic craziness to Kawaii Monster Café in Tokyo
Bringing his known psychedelic and kitsch style into interior design, Japanese visual artist Sebastian Masuda has brought his "Kawaii Monster Café" to the fashionable Tokyo district of Harajuku. Exploding with colour, characters and craziness, the recently opened concept café is divided into four zones, each embellished with its own theme and experience.
Adorned with over-the-top decorations ranging from oversized baby bottle light fixtures, melting macaron towers to a merry-go-round shaped like a cake, visitors can taste the menu which includes "poison" parfait, rainbow pasta and monster BLT, all the while being served by an equally eye-catching "monster girl". In an age where unique experiences and picture perfect opportunities is key, this quirky, Japanese restaurant no doubt qualifies for this.
Check out the café's website: http://kawaiimonster.jp/
CATEGORY: DESIGN, TEXTURE, FORM & FUNCTION
CREDIT: Photos from Designboom