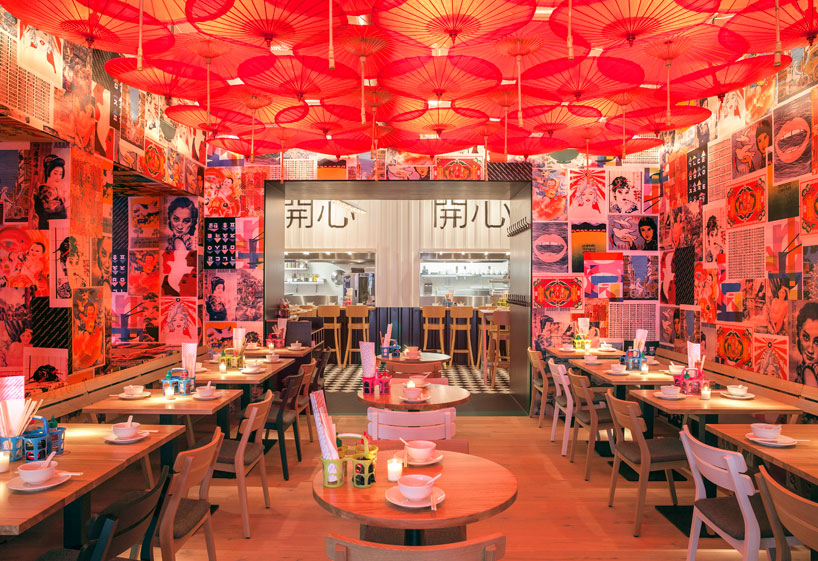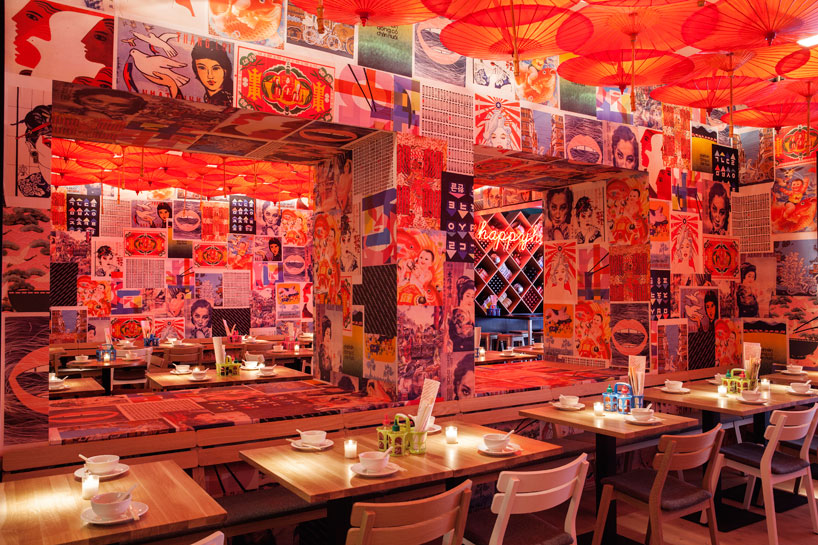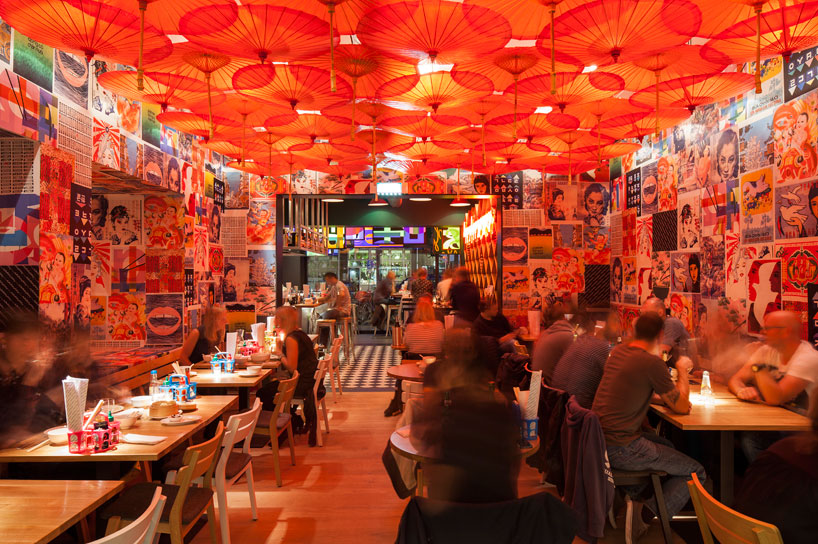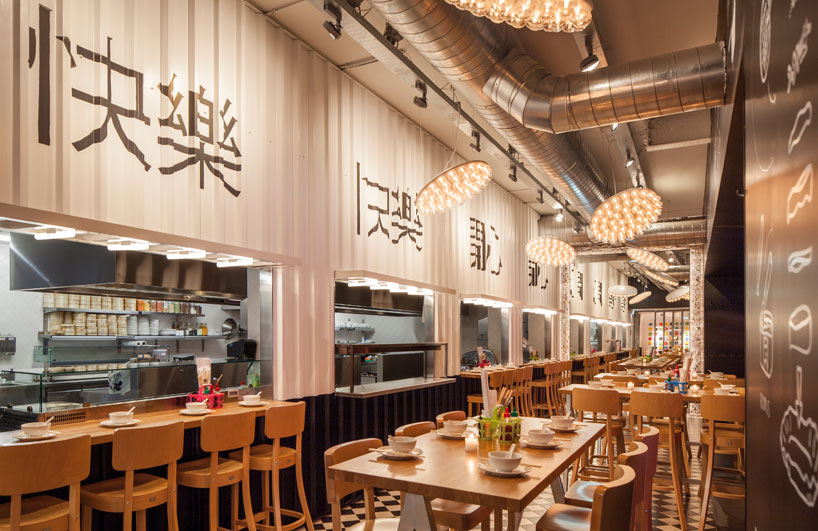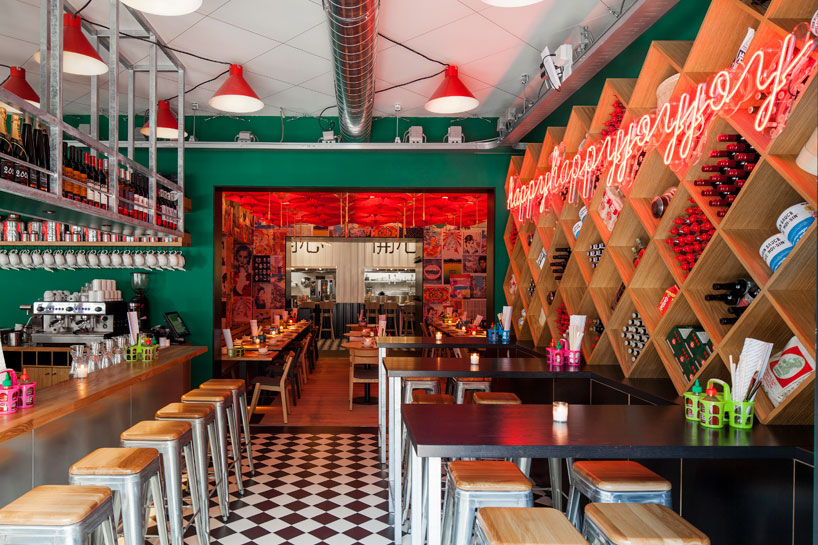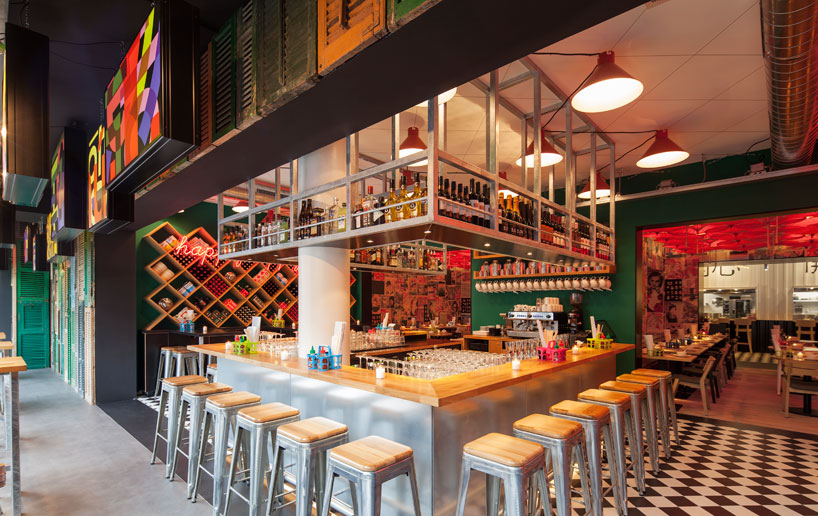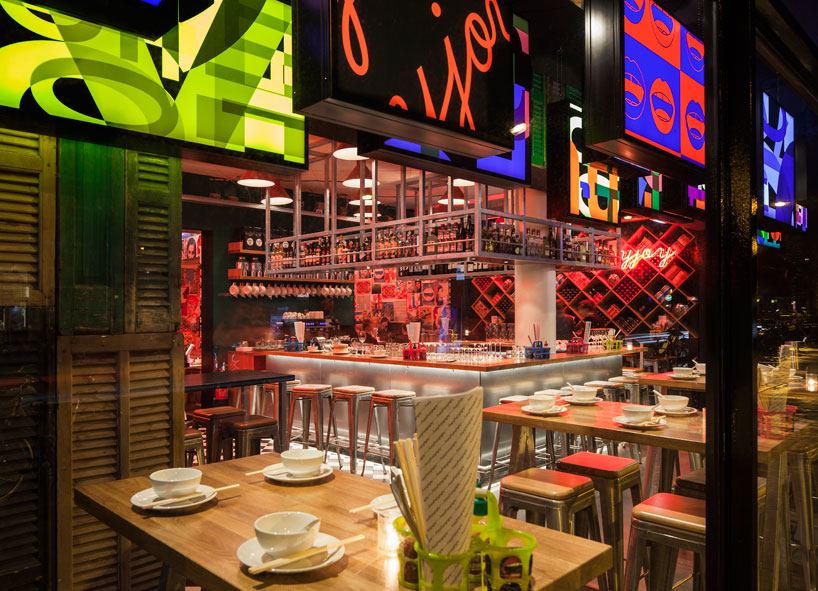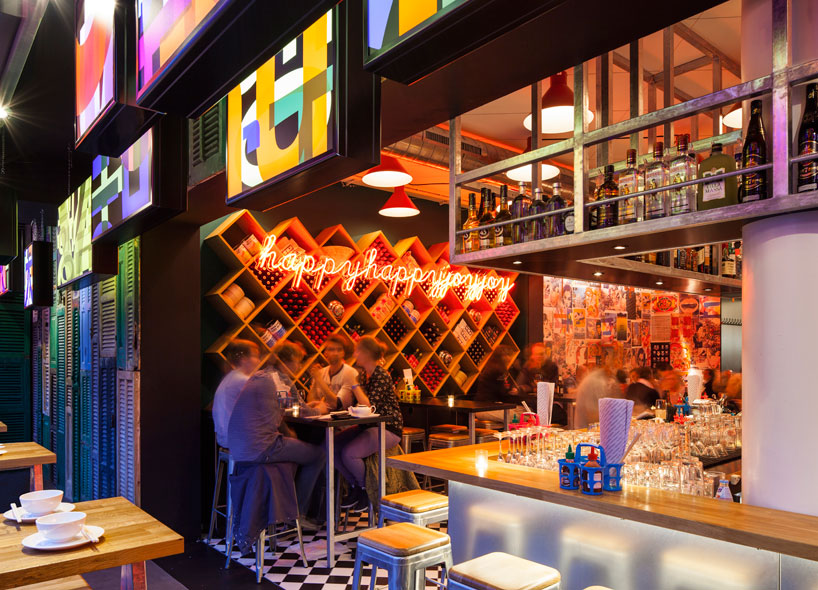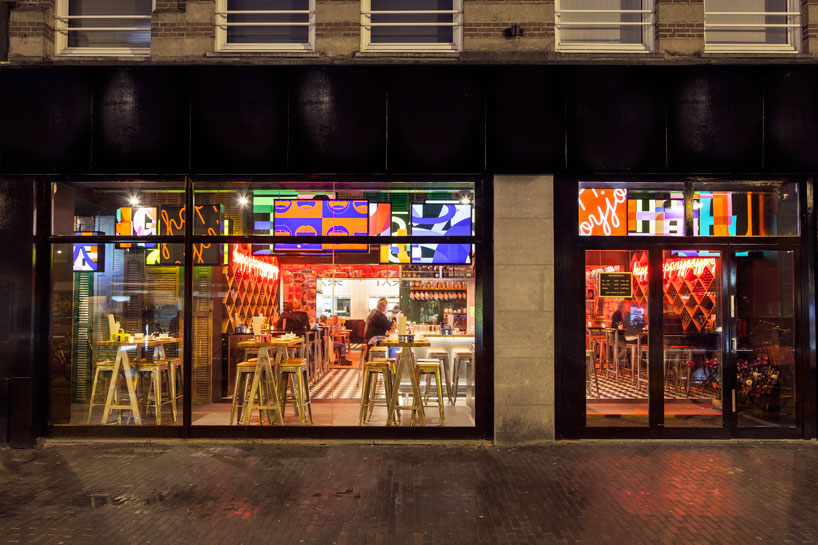 Concrete brings the atmosphere of Asian market stalls to Amsterdam
Embodying the hustle and bustle of the street food culture in Asia, Dutch studio Concrete has recently completed the Amsterdam based restaurant happyhappyjoyjoy. Serving up small dishes influenced by the market stalls seen in countries like Thailand, Malaysia, Vietnam, China and South Korea, the interior design and identity evokes an eclectic mix of the elements seen in the streets and alleys. This is reinforced with the use of bold colours, textures, prints and lighting seen throughout the five dining spaces – each capturing an individual essence that characterizes the food streets of Asia.
Diners are welcomed by the large logo, written and illuminated in neon where the first space they come across is 'the alley'. Framed by the louvered glass doors, the alley is dedicated for quick, on the go food where it features different sized light boxes and high tables complemented with industrial-styled bar stools. The central restaurant space radiates a more Asian-influenced ambience. All the walls are wrapped with vivid posters and artworks collected from the the various countries. Most distinctively, is the collection of overlapping paper umbrellas that hang upside-down from the ceiling and softly illuminates the red.
CATEGORY: DESIGN, TEXTURE, EXPERIENTIAL
CREDIT: Photos from Wouter Van Der Sar / concrete