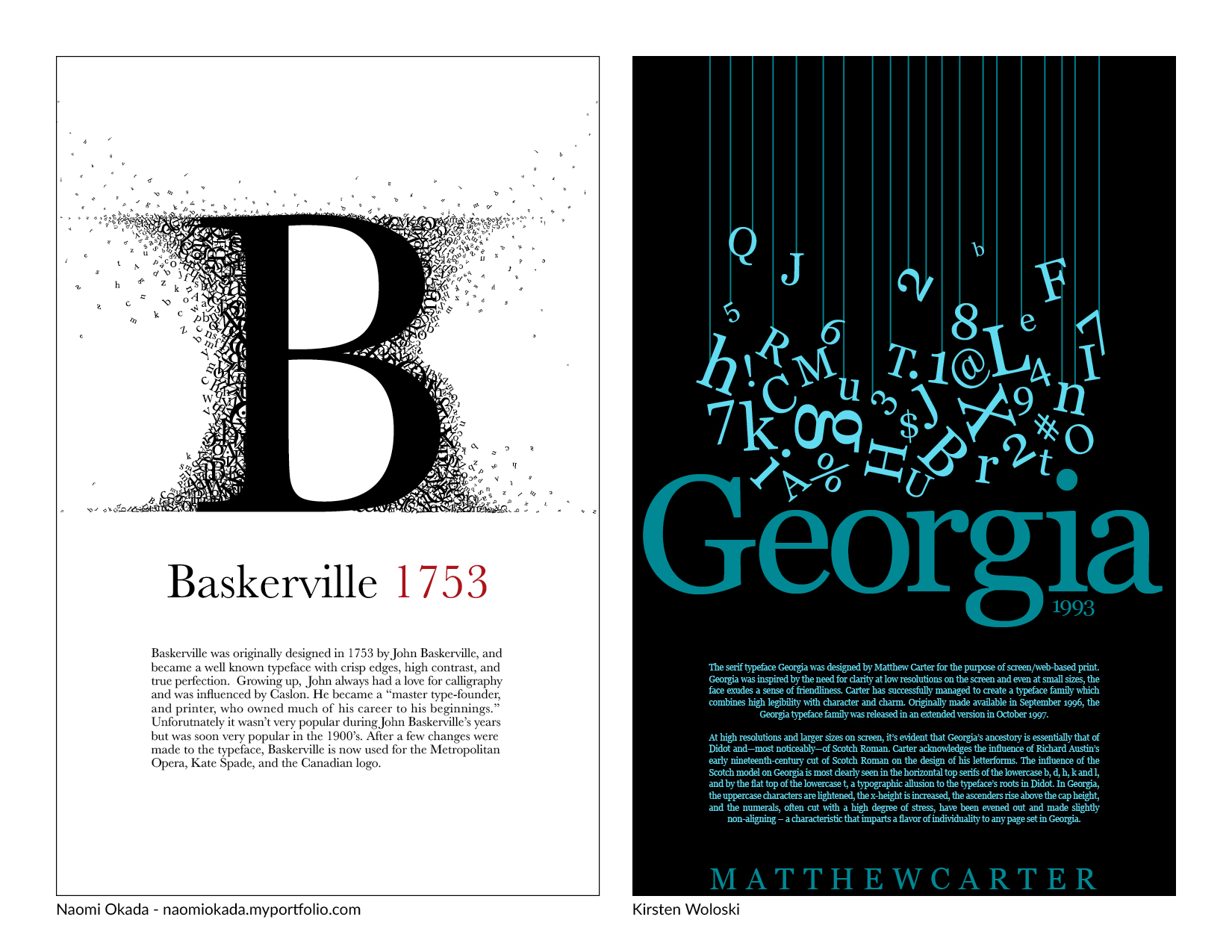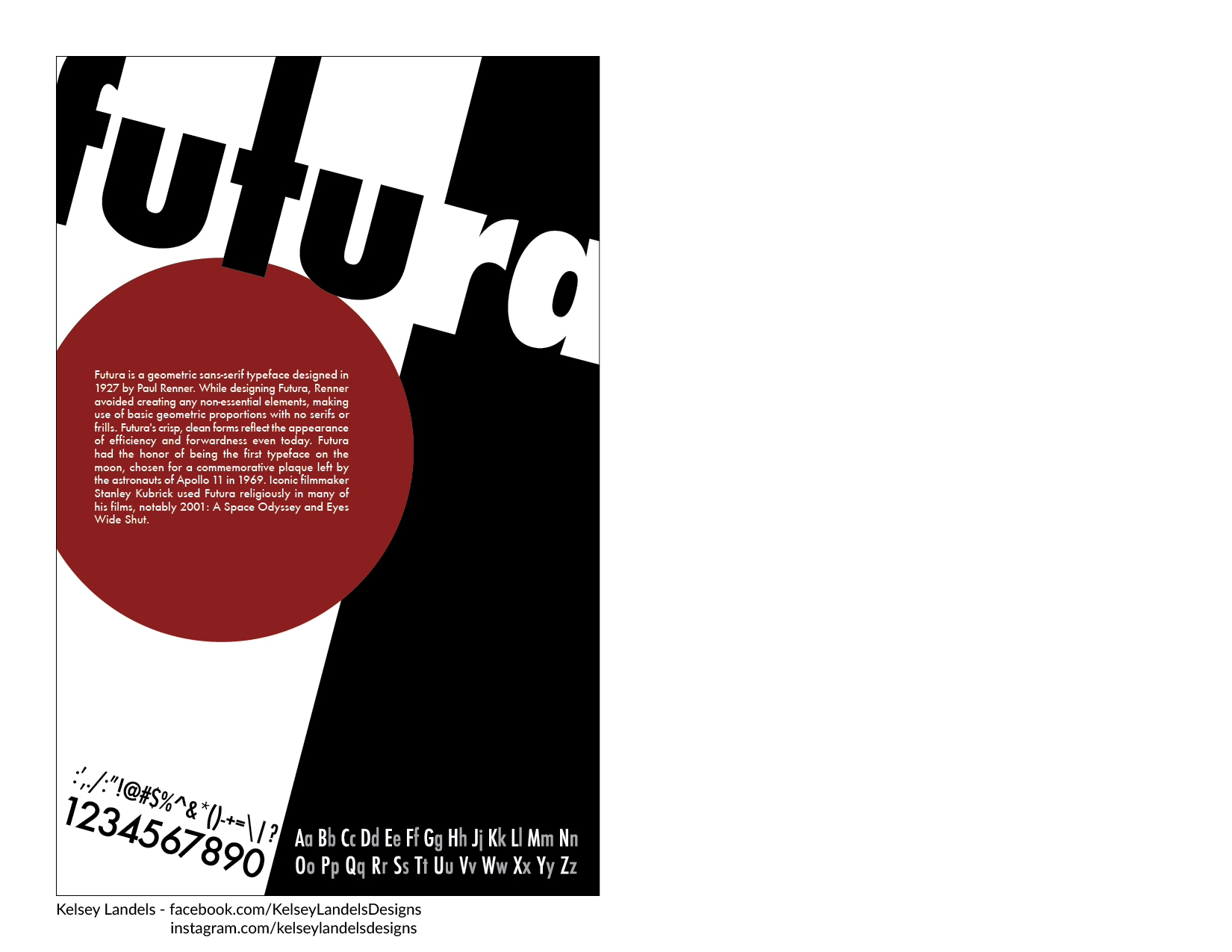 How do you get students excited about type?
Have a look at these amazing type posters by British Columbia Institute of Technology (BCIT) graphic design students.
This was a two week typography project to research, explore and design a typeface poster of their choice.
We believe that when it comes to teaching typography, getting students to appreciate the history of language, communication and type development is essential. An even greater understanding of typography all begins with research. This research, should then inspire and influence the design concept and development.
There were four Typography classes and each class voted for the other. These are the top three from each class as voted for by their peers.
These posters show the passage of time of typeface design from:
Caslon – 1722, William Caslon, England
Baskerville – 1753, John Baskerville, England
Century – 1894, Linn Boyd Benton, USA
Futura – 1927, Paul Renner, Germany
Helvetica – 1957, Max Miedinger, Switzerland
American Typewriter – 1974, Joel Kaden & Tony Stan, USA
Georgia – 1993, Matthew Carter, USA
Gotham – 2000, Tobias Frere-Jones, USA
Designers:
Geraldine Grohs – Typeface: American Typewriter. "Queen of Diamonds"
Daniel Ha – Typeface: Helvetica. "Swiss Made"
Email contact
Rubina Dhami – Typeface: Century "Type Becomes Graphic"
Ali DeMontezuma – Typeface: Caslon. "London Skyline"
Portfolio
Ryan Judd – Typeface: Helvetica "H"
Lisa Pea – American Typewriter. "The Typewriter"
portfolio
Naomi Okada – Typeface: Baskerville. "B"
portfolio
Kirsten Woloski – Typeface: Georgia. "Alphabet, Falling or Dangling?"
Telma Akemi Hatanda – Typeface: Futura. "First Typeface on the Moon"
Jesse Ongkili – Typeface: Caslon. "The Wave"
Calvin Lee – Typeface: Gotham. "Empire State"
Portfolio
Claire – Typeface: Futura. "The year is 1927…"
Kelsey Landels – Typface: Futura. "Red Black"
facebook
instagram
CATEGORY: DESIGN, TYPOGRAPHY
CREDIT: Posters designed by the Graphic Design students at BCIT