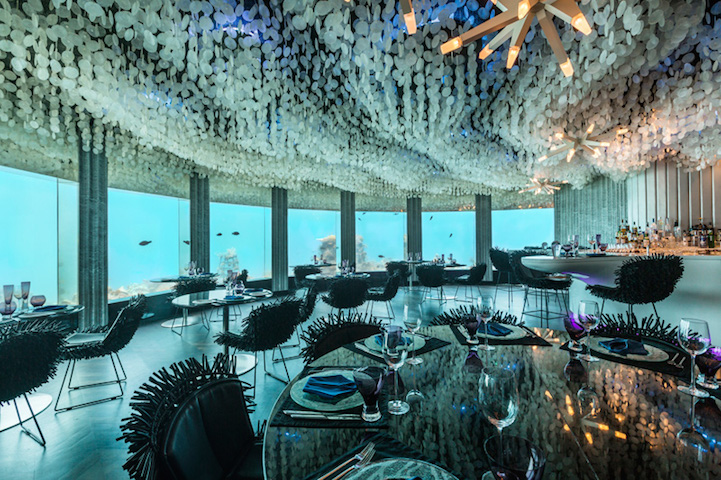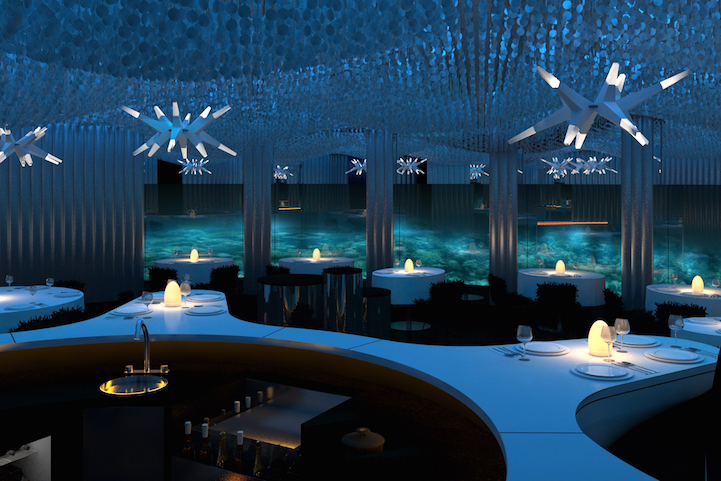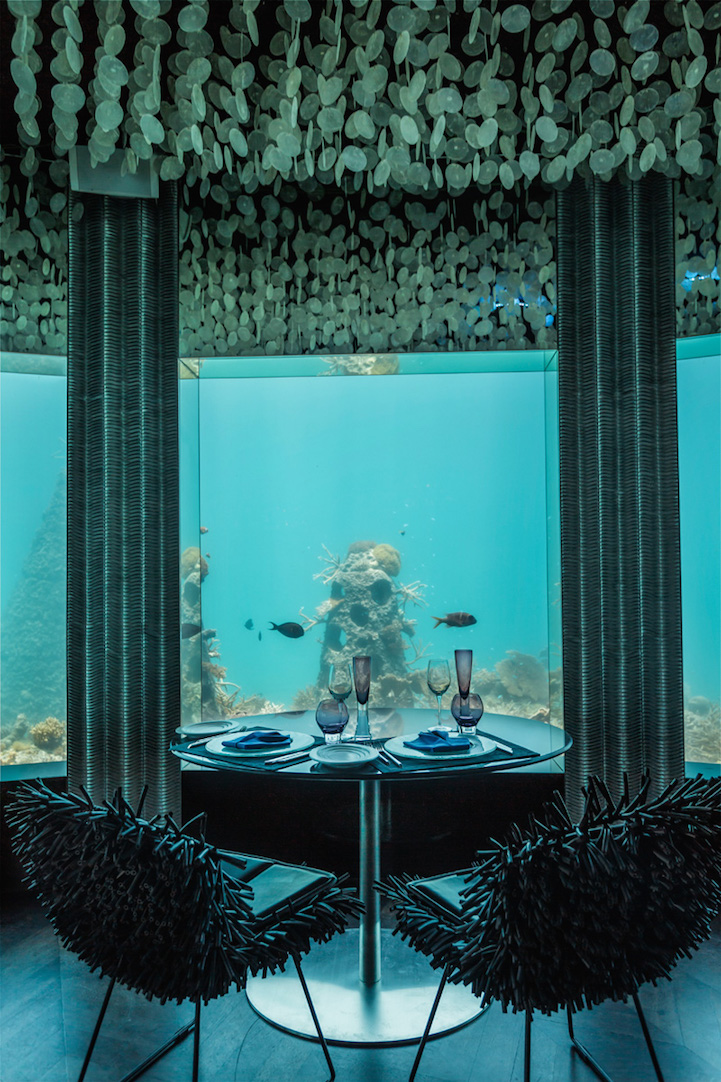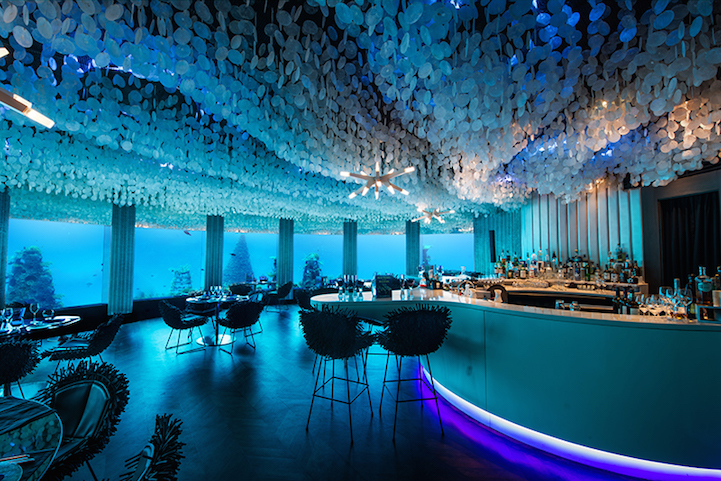 Stunning Underwater Restaurant Lets Guests Dine next to Ocean Life
At the Subsix restaurant, located in the PER AQUUM Niyama resort in the Maldives, guests can dine with the fishes. The subterranean locale descends six meters below the waterline, and it was recently transformed by Poole Associates from a nightclub into a trendy dining spot. Its updated decor draws inspiration from its aquatic surroundings and infuses the marine aesthetic into every facet of the design.
To reach Subsix, diners must take a speedboat to its 500-meter offshore location. Upon arrival, guests descend a dramatic three-tier staircase into the space. It's lit with abstract chandeliers that mimic white stars sparkling through the sea's surface, and they reside among thousands of strands of capiz shells that drape from the ceiling. This stunning feature is reminiscent of the ocean waves and adds an incredible textural element to the restaurant.
CATEGORY: DESIGN, TEXTURE, EXPERIENTIAL
CREDIT: All rights to Niyama Maldives