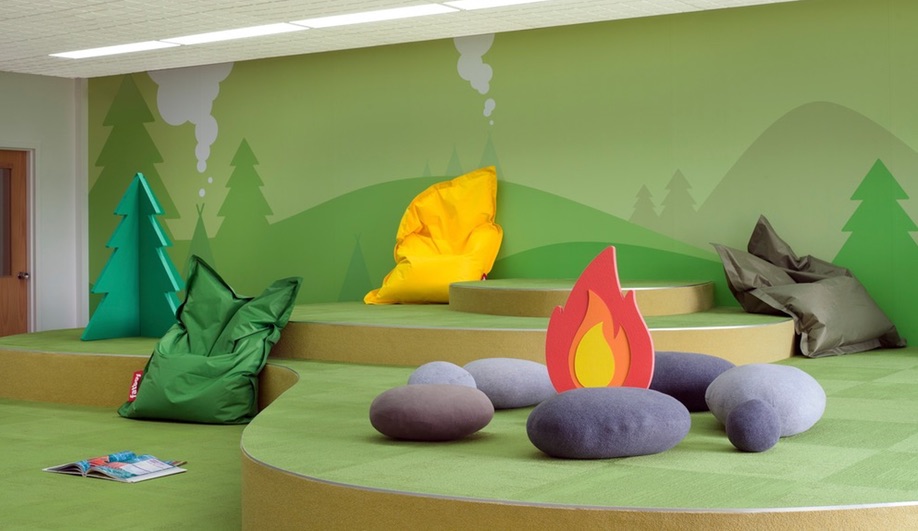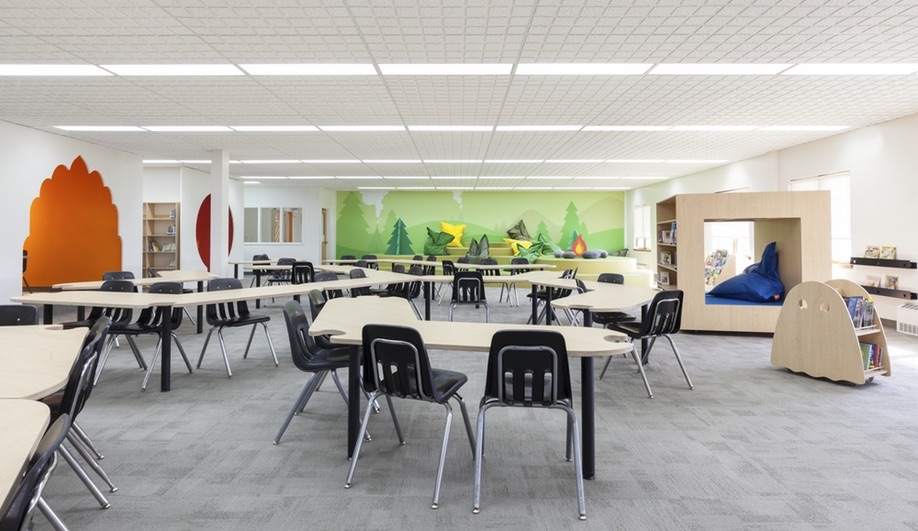 A Colourful, Modern Elementary School in Quebec
Montreal firm Taktik Design employs bright colours and bold graphics for Sainte-Anne Academy, a decidedly modern elementary school in a historic building.
In a world that is changing so quickly there may be nothing more valuable to teach children than creative skills and the ability to adapt. But at the same time it's important to instill a sense of belonging and security. For this school in Dorval, Quebec, Taktik Design has created an environment that fosters all of these principles.
Sainte-Anne Academy encompasses 11,000 square metres of space in a historic structure built in 1896 as a home for the Royal Montreal Golf Club. The building's original purpose allocated generous grounds to the property, which now serves as ample outdoor space, including greenhouses and a track, in addition to the requisite playground.
In transforming the building into an ultra modern elementary school, the designers took into consideration the latest innovations in teaching methods as well as feedback from parents, education experts, and even former students from affiliated schools. They asked what could be offered to enhance the learning experience and better prepare pupils for what lies ahead. The observations helped inform every design detail, from the fresh colour palette and bold graphics to the cloakroom boot cubbies.
For kindergarteners who aren't yet able to decipher written wayfinding to navigate their paths around the new school, the colour palette helps guide them. Different colours are assigned to different classes, with these hues plainly visible from the hallways, to keep kids assured they are on the right track. Though the colours are bright and vibrant, the monochromatic scheme used in each classroom precludes over-stimulation. Bold graphics represent spaces like the cafeterias (there are three), music rooms and gymnasium, where dozens of extracurricular activities take place.
CATEGORY: DESIGN, TEXTURE, FORM & FUNCTION, EXPERIENTIAL, TYPOGRAPHY
CREDIT: Photos from Azure Magazine