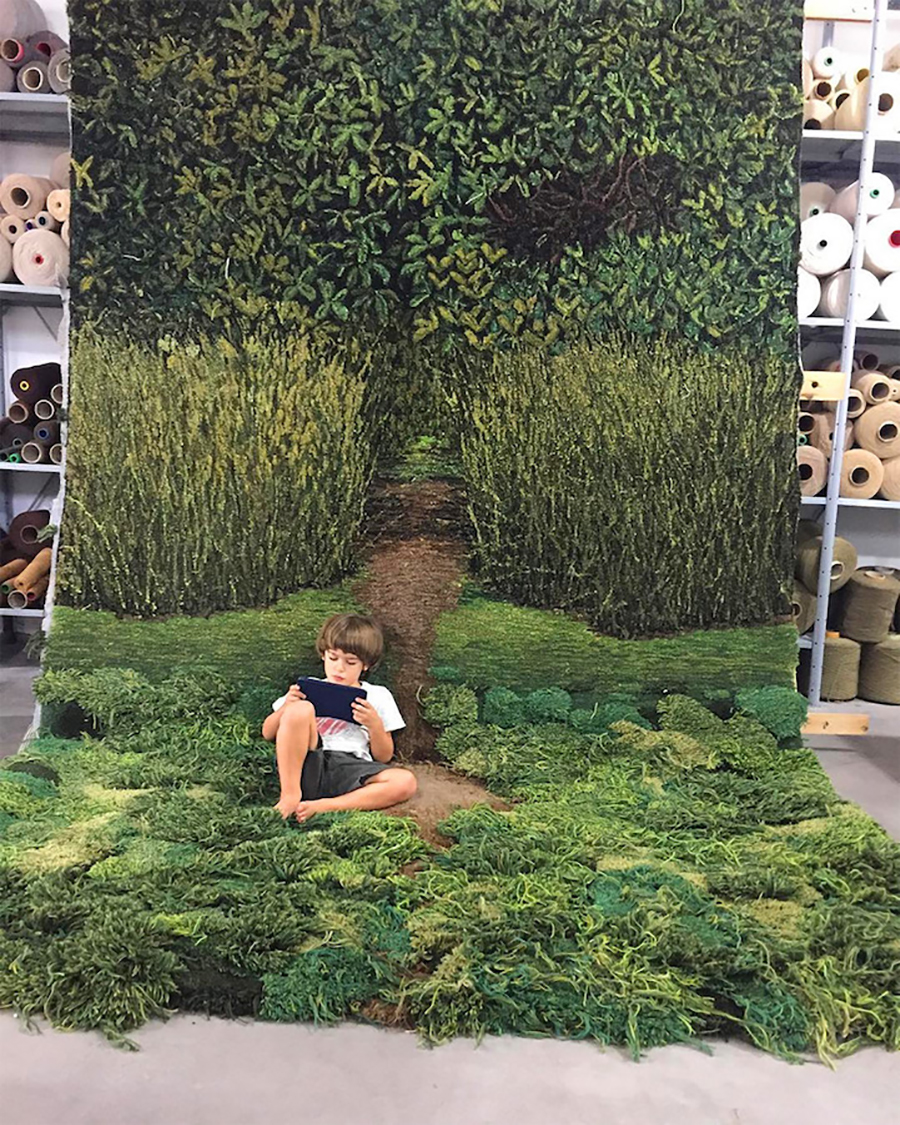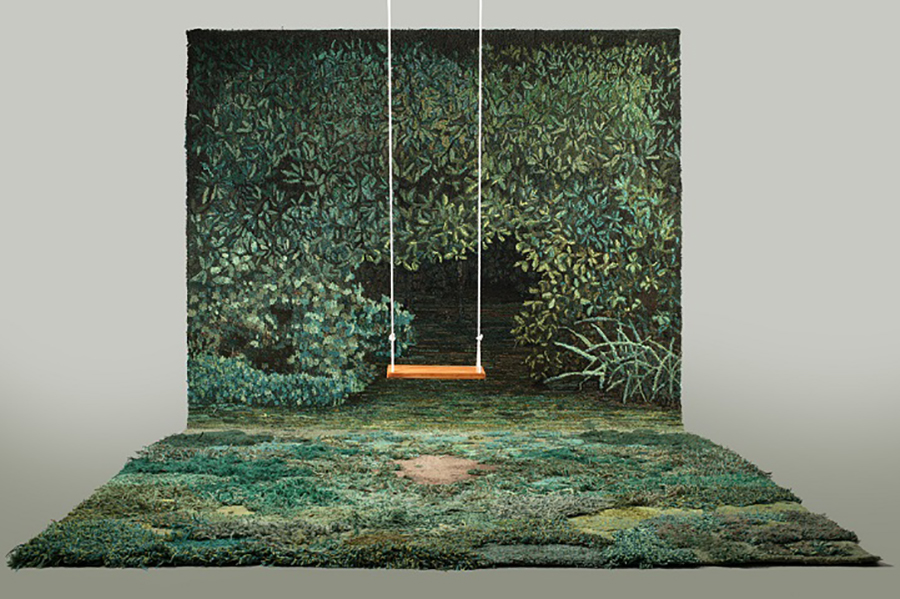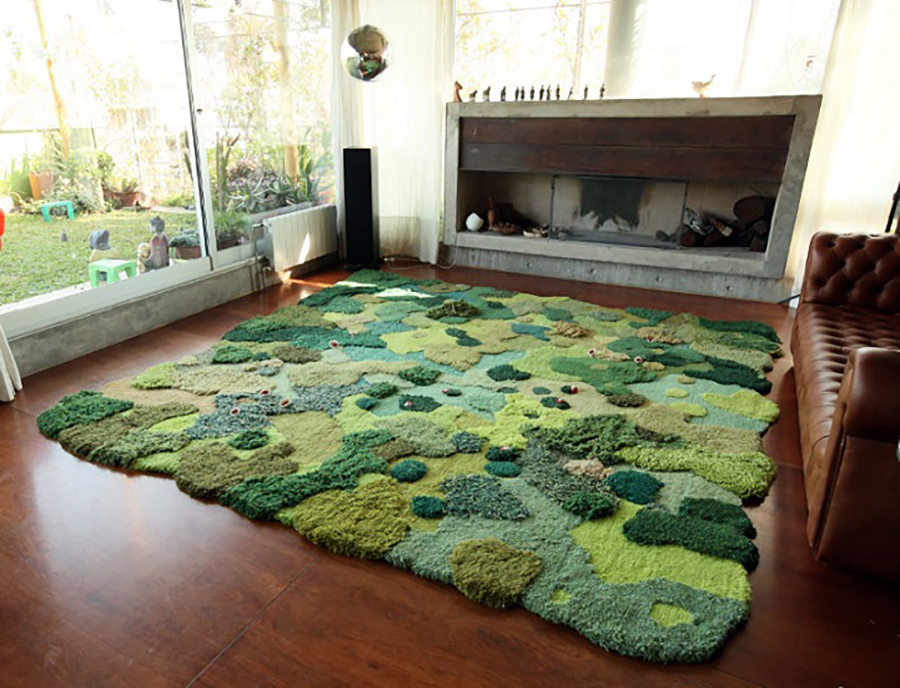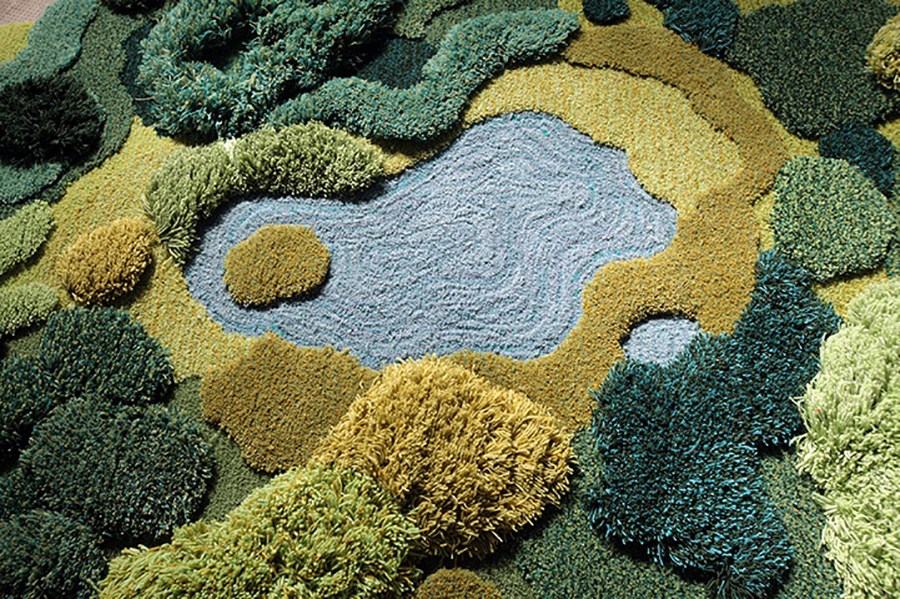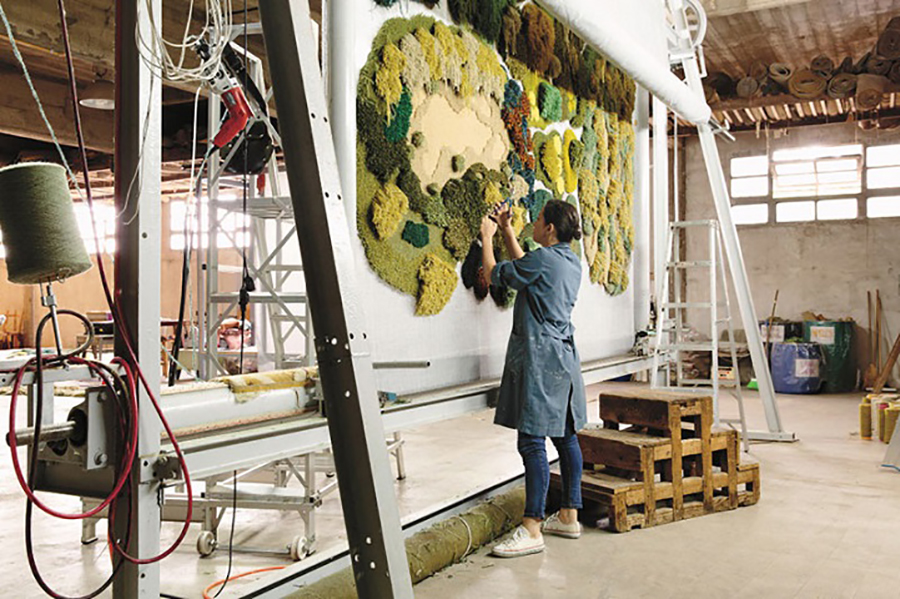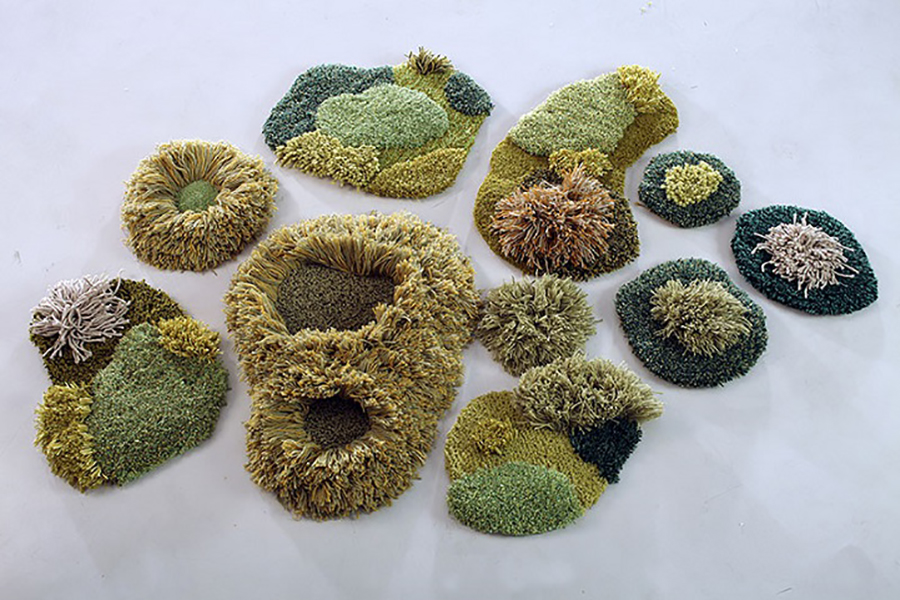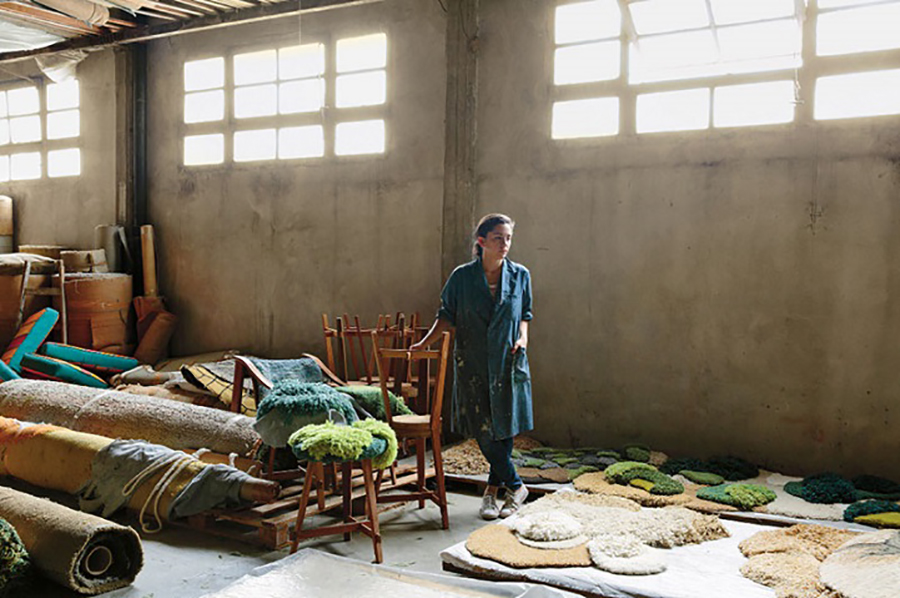 Textured Wool Rugs Bring the Natural Pastures of Argentinian Landscapes Indoors
Alexandra Kehayoglou creates unique wool rugs that serve as an eye-catching addition to any room. The Argentinian artist makes use of a hand-tufting technique to form lush greenery, taking several months to complete just one of her signature woollen creations. Her pieces are multifunctional, and can be used as rugs, blankets, or even a distinctive tapestry that brings a piece of the outside world indoors. Through the use of earthy tones and textured fabric, Kehayoglou is able to mimic the natural composition of moss, water, and shrubbery to produce stunning recreations of rural pastures and lush meadows.
The entire creative process surrounding Kehayoglou's work is very close to home. Her rugs are made out of discarded thread scraps collected from the family's carpet factory in Buenos Aires and she draws on the natural beauty of her native country to create her pieces. Inspired by Argentinian forests, glaciers, deserts, and rolling grasslands, Kehayoglou transforms wool into pools of water and lush greens reminiscent of her homeland's flora. She has also described her work as a way to access memories of her Greek grandparents, drawing inspiration from the woven Ottoman-style rugs of the area, but adding her own earthy twist.
CATEGORY: DESIGN, TEXTURE, EXPERIENTIAL, FORM & FUNCTION
CREDIT: All rights to Alexandra Kehayoglou