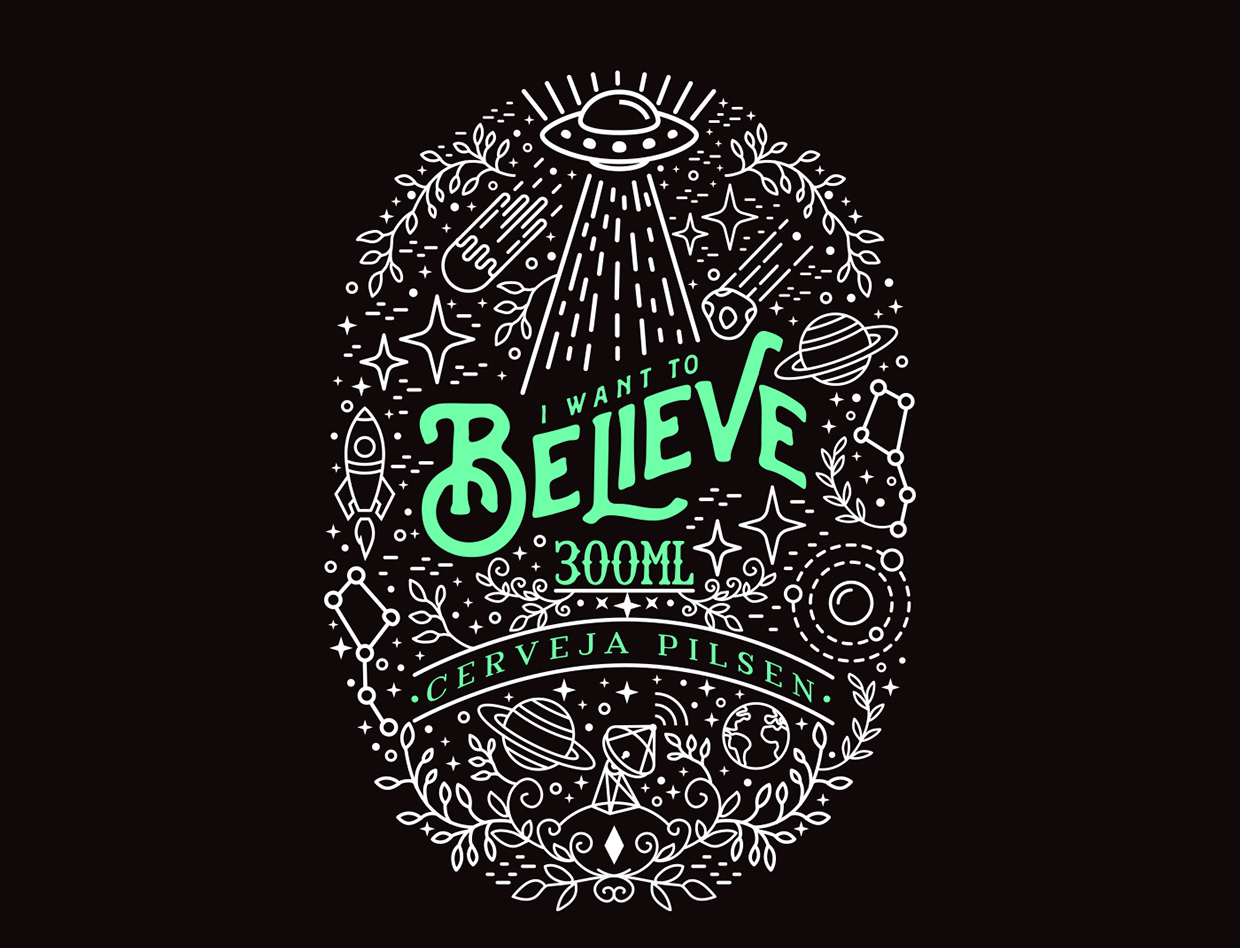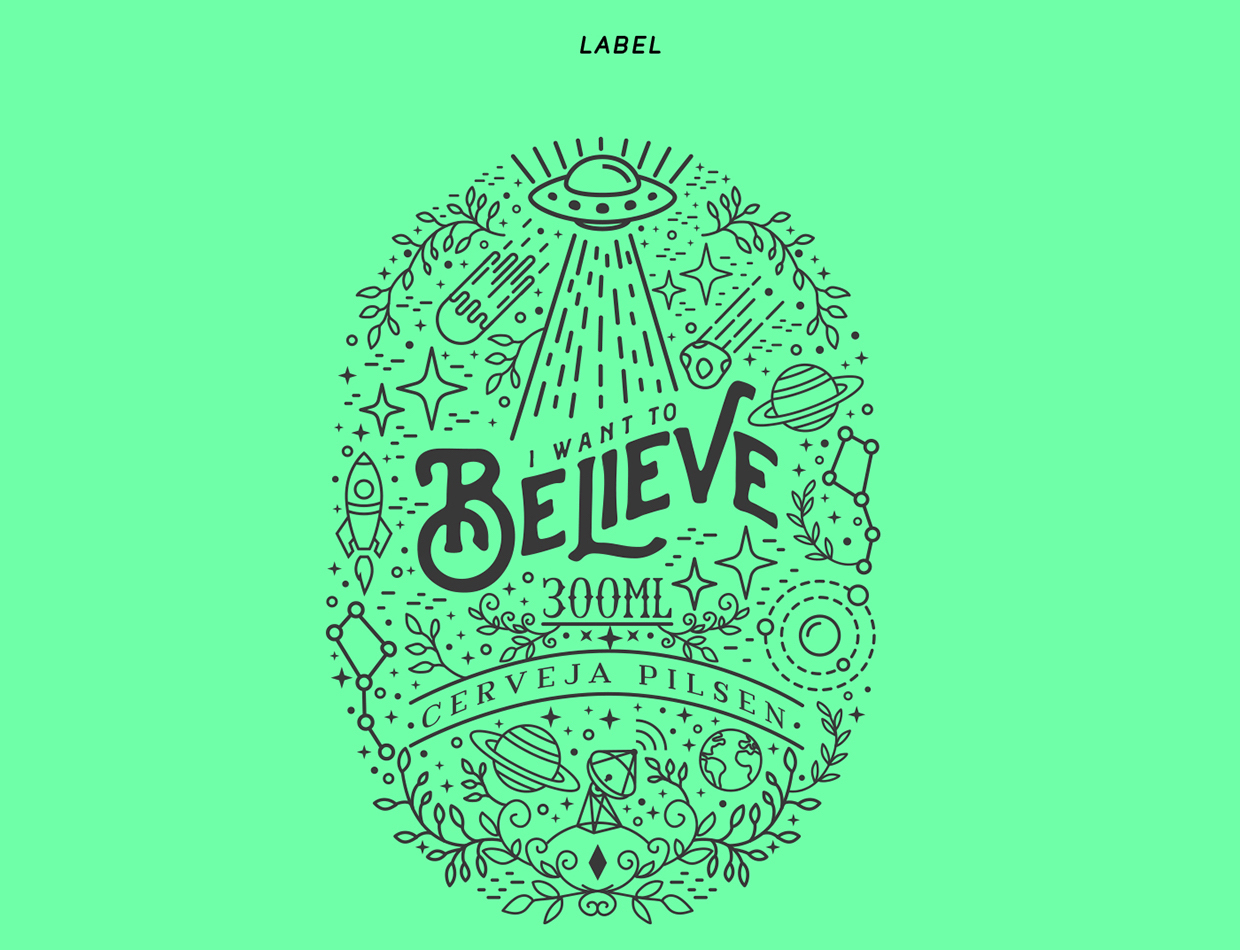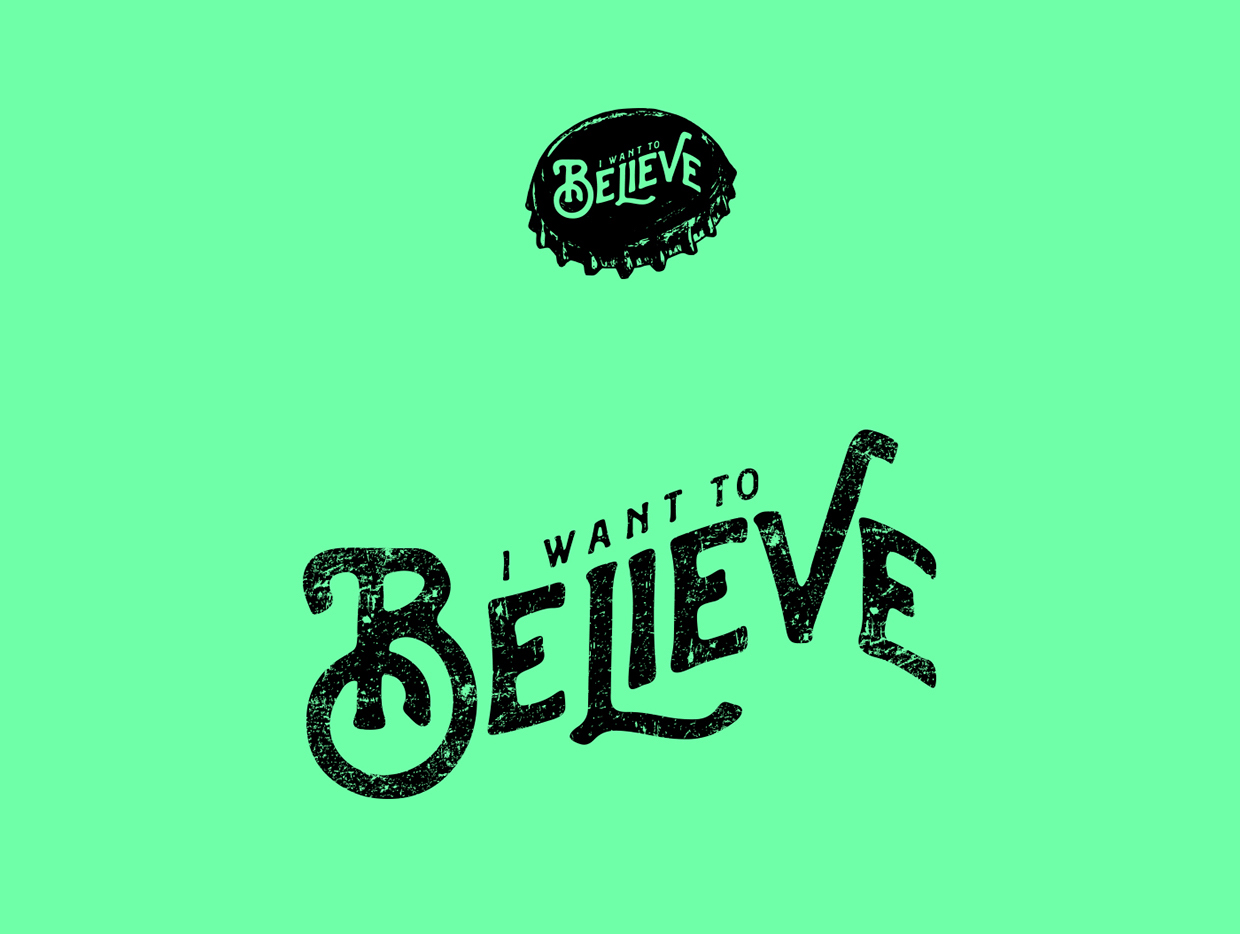 Wonderfully detailed iconography design for I Want to Believe Beer
The truth is out there. Gustavo Pergoli's design for the I Want to Believe Beer takes some fun cosmic inspiration to fill the label with enchanting and playful illustrations.
In the center of the label, we see the brand name, surrounded by a slew of small drawings. At first glance, it seems busy, but upon closer inspection we notice that every detail and every graphic are precisely placed just so. Naturally there is a spaceship, as well as stars, comets, and even a rocket. Galactic details merge with earthy ones, with lines of constellations extending into branches with leaves that frame the entire label. Pergoli's icons are undeniably amusing and encourage the buyer to stare at and search the label to find all the small details.
CATEGORY: DESIGN, TYPOGRAPHY, TEXTURE
CREDIT: All rights to Gustavo Pergoli's