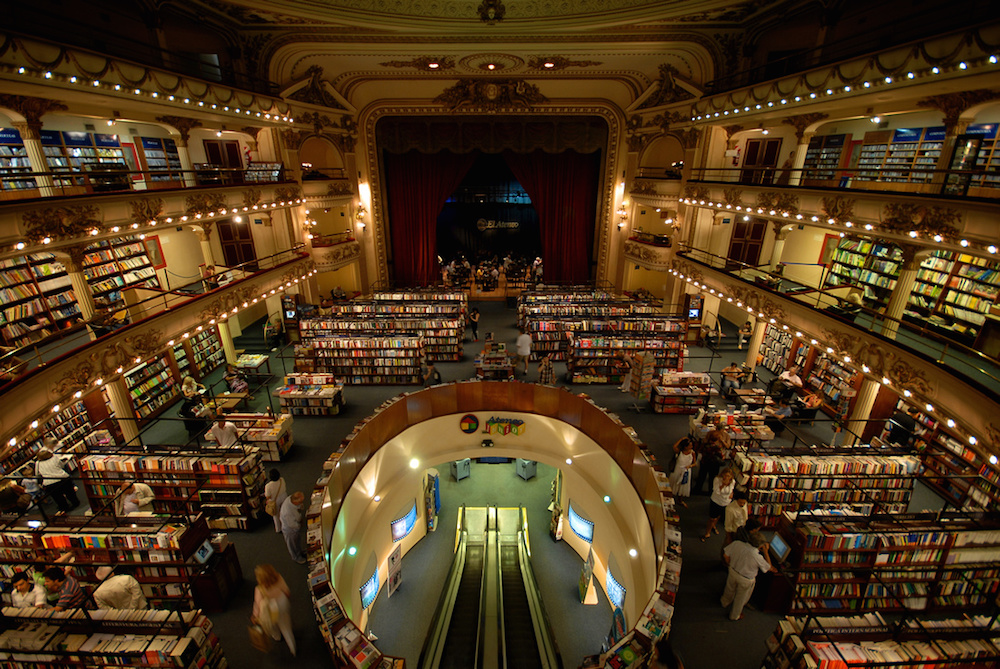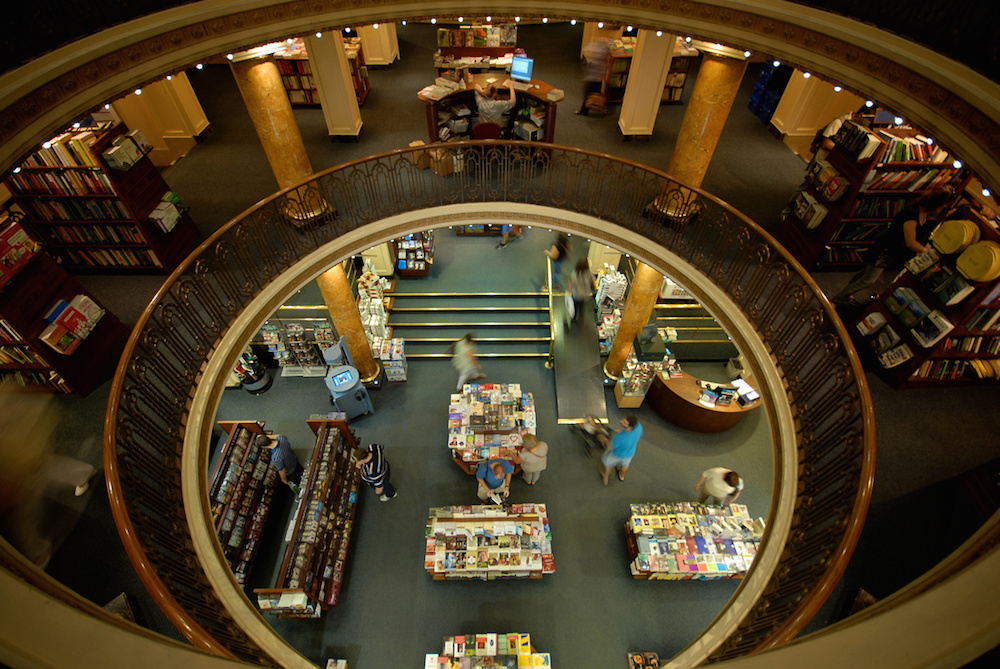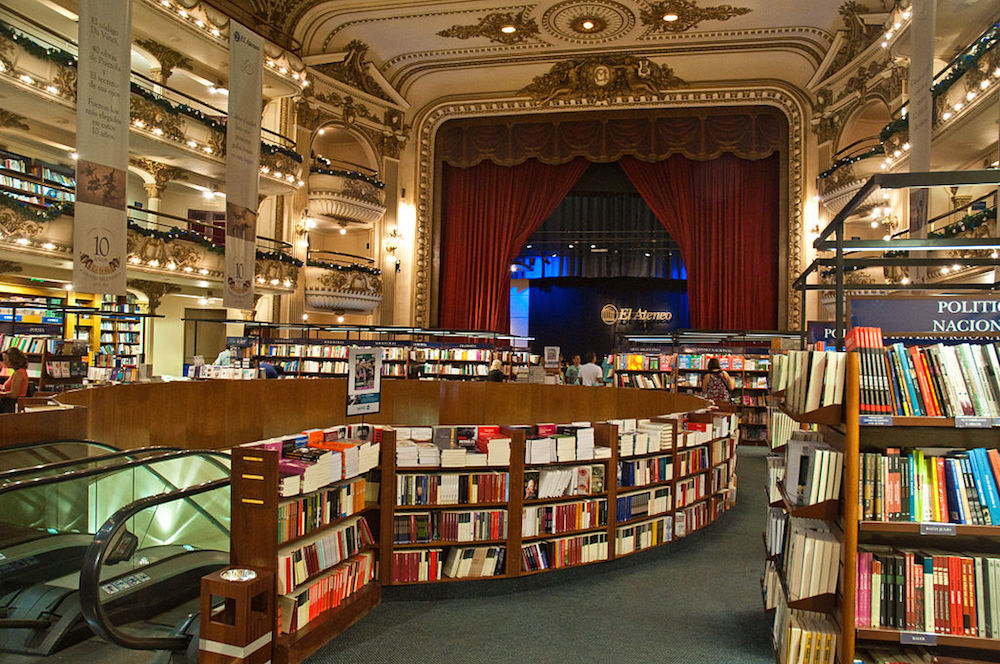 A Century-Old Buenos Aires Theatre Converted Into a 21,000-Square-Foot Bookstore
Built in Buenos Aires as a performing arts theatre in 1919, El Ateneo Grand Splendid's content has undergone several revisions, with its current purpose being a 21,000 square foot bookstore. Despite the switching of functions, the architecture has remained true to the early 20th century vision of Peró and Torres Armengol, the building still boasting ornate frescoed ceilings and detailed trimmings that line the ceiling, handrails, and walls.
The stage and balcony seating is also intact, the spaces now used as reading areas where guests can peruse the store's many books in front of thick velvet curtains. These attributes were almost destroyed in 2000 when the building was slated for demolition, however before the historic theatre could be taken away it was leased to Grupo Ilhsa who built out the bookstore. Now over 1,000,000 people walk through Al Ateneo Grand Splendid's doors annually keeping the tiered theatre very much alive.
CATEGORY: EXPERIENTIAL, FORM & FUNCTION
CREDIT: Article via This is Colossal